Travel Information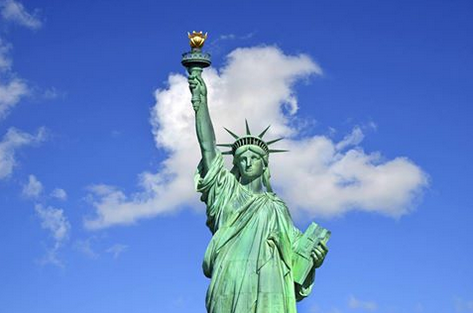 Tighter security measures apply to all flights to the USA. Since 26 October 2017, additional surveys may be conducted at the point of departure. Therefore, allow sufficient time to pass the controls before departure. Laptops or other electronic media may be searched by US border authorities to prevent criminal offences. The Transport Security Administration (TSA) recommends that the cases are no longer locked to allow manual follow-up checks. For more information, contact the U.S. Transportation Security Administration (TSA).
Furthermore it is to be considered:
European airlines are legally obliged to provide the immigration authorities in the USA with flight and reservation information for their passengers.
It is obligatory to provide an address during your stay. For round trips the first address applies.
Each traveler's fingerprints are digitally scanned at the airport of entry / seaport and a digital portrait photo is taken.
Entry is only possible with a valid passport (the document must be valid including the day of departure). Please notice travel restrictions due to the Covid pandemic.
Visa Free Entry (US Visa Waiver Program/ESTA)/Visa) - Travelers from states participating in the US Visa Waiver Program may enter without a visa if they are in possession of an electronic passport (e-passport with chip), a valid electronic entry permit (ESTA) and a valid return or onward ticket. Minors can only enter without a visa if they have their own e-passport and a valid ESTA.
The once granted entry permit is valid for any number of entries for a period of max. 90 days within a period of two years. ESTA applications must be submitted at least 72 hours before departure. Comprehensive information on the ESTA process can be found on the ESTA homepage or by following the links below:
ESTA-Information US-Ambassy Berlin
US State Department Visa Waiver Program
ESTA-FAQ
Neither a valid ESTA permit nor a valid US visa entitles you to enter the USA. Whether entry is permitted is at the discretion of the respective US border officer.
Current US customs regulations can be found under International Visitors.
Customs regulations for Germany: website of the German customs and/or by app "Zoll und Reise" (customs and travel)
Alcohol consumption in public is prohibited almost everywhere. Visible drinking of alcoholic beverages is normally punishable by law.
The use of a travel cancellation insurance as well as a travel health insurance are recommended.
Almost all credit cards are accepted in the USA.
Renting a rental car is highly recommended, as a car is essential for daily shopping, beach visits, restaurants. Renting a car in your home country is usually cheaper than in the USA.
Flights to Fort Myers:
Direct flights from Germany to Fort Myers via Dusseldorf and Munich. International routes to Fort Myers include Miami International Airport (MIA), Tampa International Airport (TPA), Atlanta International Airport (ATL), New York International Airport (JFK), Charlotte International Airport (CLT) and Philadelphia International Airport (PHL).
From Fort Myers International Airport (RSW), you can reach Cape Coral by car in about 30 minutes.
We offer you a huge selection of top vacation homes in Florida (Cape Coral, Fort Myers, Sanibel Island).
Rent your vacation home from $850 per week (4 people)